Award-winning, ready-to-pour cocktails for any occasion
Welcome to the world of Maybe Sammy – where our award-winning cocktails are just the beginning. Whether you're looking to elevate your corporate gifting game, add some extra 'oomph' to your hampers, create a signature cocktail with your brand's unique flair, enhance your hospitality offerings, or make a wedding or event truly unforgettable, we've got just the thing. Explore our tailored wholesale and custom solutions, and discover how we can help you create experiences that go beyond the glass.
Corporate Gifting
Move beyond predictable gifting. Slide into corporate cool with our ready-to-pour premium cocktails. Not just gifts, they're experiences. They're conversations. They're... really good cocktails.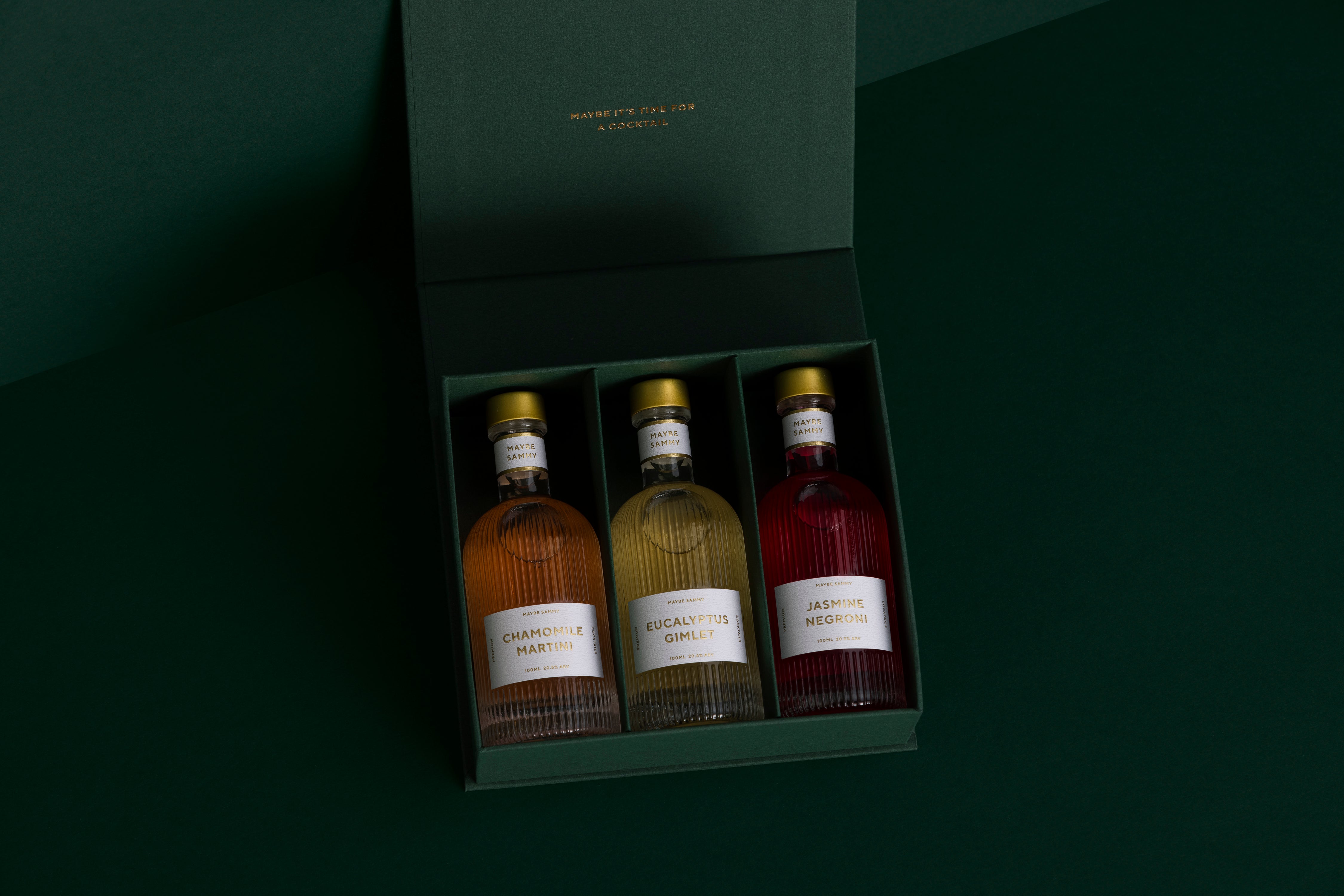 Branded Cocktails
Your logo, our cocktails. It's a match made in branding heaven. Let's get your name on something they'll really remember – because who forgets a good drink?
Custom Cocktails
You're not just anybody, and we're not just any cocktail maker. Together, we can co-create a bespoke cocktail that's as unique as your vision. This isn't just a cocktail, it's a collaboration. It's a masterpiece. It's the magic of Maybe Sammy, bottled just for you.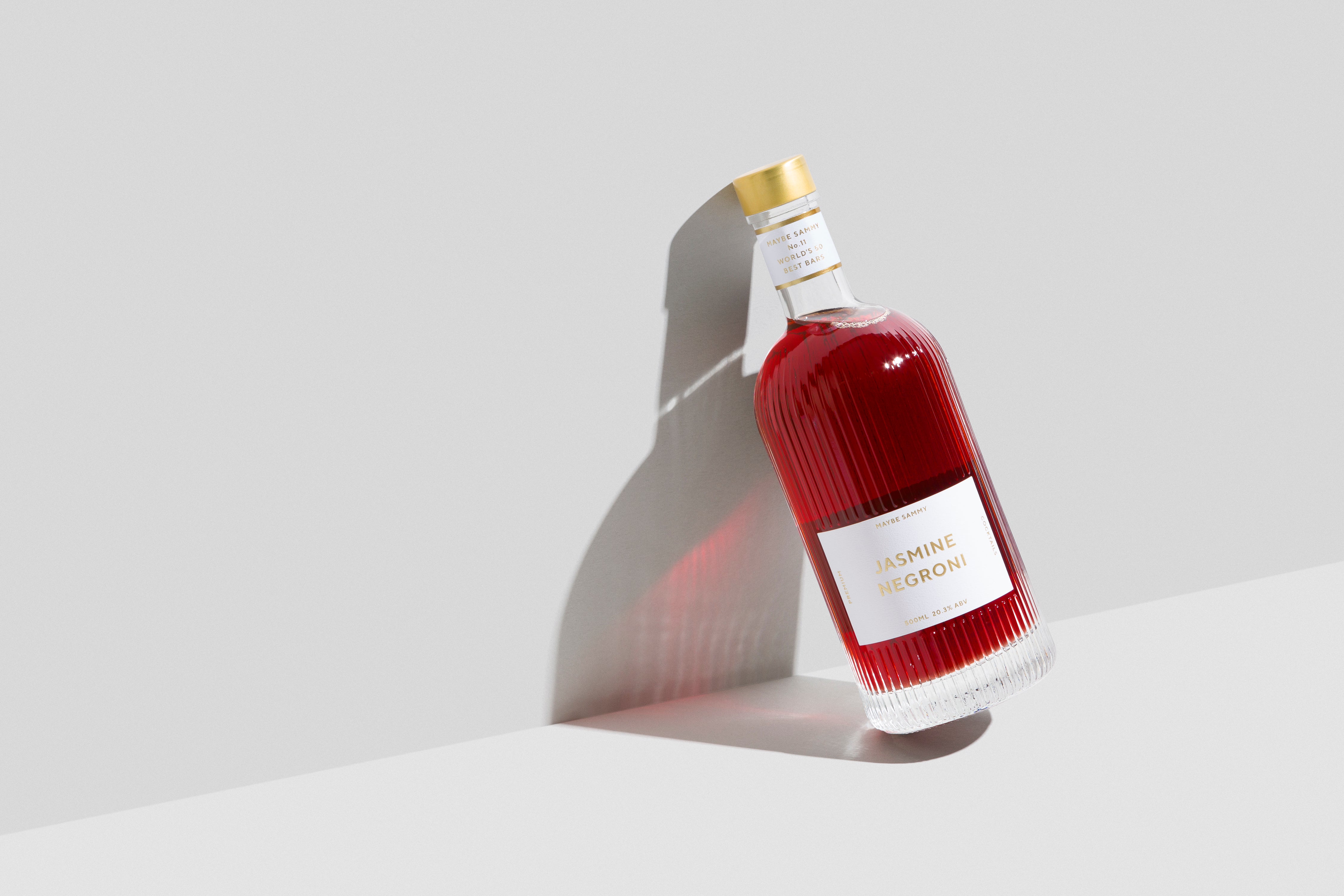 Hotels & Restaurants
Let's shake up your beverage program with cocktails that'll have your guests saying, 'Wait, they serve Maybe Sammy here?!'.
Hampers & Florists
Forget the fig jam and tired chutneys, it's time for your hampers to have some FUN. Slide in a ready-to-pour cocktail and give them something to really talk about.
Weddings & Events
It's your big day. The spotlight's on you... and the drinks table. Let's make your celebration one they'll be trying to replicate for years with a bespoke cocktail offering.
Have a general wholesale, gifting or distribution enquiry?